Now more than ever, your health is our priority.
The Medicine Shoppe has proudly sponsored the CMHA for 10 years and the Ride Don't Hide challenge for the past 3 years.
Now more than ever, your health is our priority, especially during these uncertain times when many of us don't feel like ourselves. This is why The Medicine Shoppe plays an important role in providing support to patients and their loved ones struggling with mental health concerns, in and out of the pharmacy.

Ride Don't Hide is the largest mental health awareness challenge in Canada. Taking place in communities right accross Canada and raising over $1 million yearly, it's more than a fundraiser, it's a movement!
This past summer, thousands of riders, walkers, runners, yogis, spinners, dancers, boot campers and more in communities across Canada joined together to help bring mental health into the open.
How did it work in 2021?
This event has concluded for the year.

MOVE MORE
Participate in various health challenges! Ride Don't Hide provides a list of events you can register to.

GIVE BACK
Once registered, track your progress and activity levels in the Ride Don't Hide app, and raise funds for the cause!

FEEL BETTER
Whether or not you are registered, you can encourage participants by moving with them or make a donation.

Donate now
Share your story with us!
Use the #medicineshoppechallenge tag on social media and get your own story featured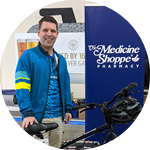 "Ride Don't Hide means bringing Mental Health out of the shadows and out in the open."
Randy Howen
Pharmacist-Owner
RDH Participant, Calgary
''I have been happy to support my patients with small and large mental health concerns.''
Michelle Van Der Molen
Pharmacist-Owner
Edmonton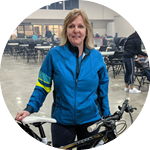 ''Mental Health Awareness has never been more important as it is now.''
K. Stefaniuk
RDH Participant
Edmonton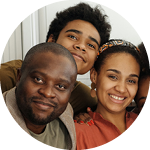 ''Your quote could be featured here! Use the #medicineshoppechallenge tag on social media and get your own story featured.''
Your Name
Your Role
Your City