Transfer your prescriptions or book an appointment! Your health is in good hands
Prescription Transfer
Are you moving or need to change pharmacies? Transfering your prescriptions to this pharmacy is easy!
COVID-19 Vaccine
The COVID-19 vaccination is offered by this pharmacy.
Pharmacists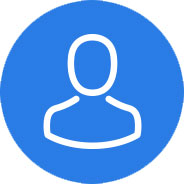 Sonia Chahal
Pharmacist / Owner
Licensee
Sonia Chahal Owner/Pharmacist Practice Number: 9820 Proprietor: MCLS Pharmacy Corp 4345 50th St Edmonton AB T6L 7E8 Representative: Sonia Chahal .
On request, the licensee will provide the name and practice permit number of any regulated member who provides a pharmacy service to the patient or who engages in the practice of pharmacy with respect to the patient.
Click here to view the Alberta College of Pharmacy Patient Concerns poster.
View License
Email Address
ms0383@store.medicineshoppe.ca
The pharmacy services presented in this section are offered by pharmacist owners who are affiliated with The Medicine Shoppe. The pharmacists are solely responsible for the professional activities carried out during the practice of pharmacy.